EasyPark teams up with Recharge, increasing its coverage for electric vehicle charging in the Nordics
EasyPark is adding the possibility to pay for electric vehicle charging through Recharge, a company previously known as the Fortum Charge&Drive network, the largest charge point operator in the Nordics. EasyPark has been offering an electric vehicle charging payment solution for many years, and is now expanding its offering and coverage in Norway, Sweden and Finland.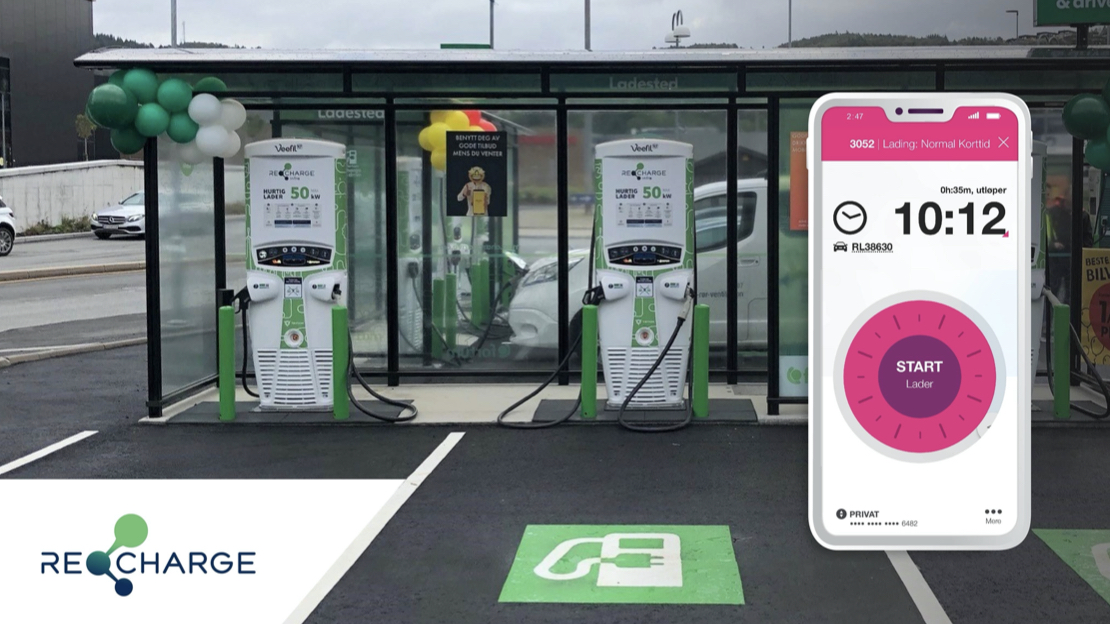 The number of stations added through the new partnership amounts to over 1600, spread out in Norway, Finland and Sweden. Among newly sold cars, electric ones already account for a 54 percent market share in Norway and given that the country leads the global development, EasyPark sees the market as a precursor of what's to come elsewhere.
– Parking and electric charging is increasingly becoming synonymous and finding poles with high parking availability is getting more and more important. When on the road it must be easy to find and manage both parking and charging, and this demands user friendly infrastructure which is our area of expertise, says Johan Birgersson, CEO of EasyPark Group.
Recharge is a leading provider of charging poles in the Nordic region, and sees the cooperation with EasyPark as one way of increasing the user friendliness of their offer.
–  Easypark is well known among drivers for its user friendly parking app, and we are very pleased to be able to work with EasyPark as a service provider for charging. Recharge's ambition is to take the stress out of EV driving, focusing on expanding our open network and making the transition from fossil to electric easy and convenient, says Annika Hoffner, CEO Recharge.
– We strongly believe that an open network and partnerships with experienced service providers like Easypark will improve the EV driver experience. We want the drivers to be able to choose the service provider that best suits their needs when charging in the Recharge network, and we look forward to Easypark joining us on the mission to make EV charging easier, Hoffner continues.
Besides parking and electric vehicle charging, EasyPark also offers other services, such as the FIND feature, where the driver can locate streets, garages and charging stations with high availability in the app, decreasing search time for available spots, congestion and emissions.
– EasyPark has a great coverage in the Nordics both within parking and electric vehicle charging, as we are integrated to a majority of the different providers. Thanks to this additional partnership with Recharge we can contribute even more in our strive for a more sustainable world, concludes Johan Birgersson.
Head of Group PR, EasyPark Group
Louise Ekman, +46 705 222 117